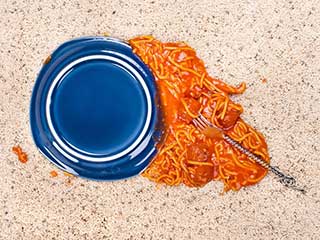 Stains happen. They just do. They are a part of everyday household life whether we like it or not and we definitely do not like it. There are so many colored or dyed substances that are used these days that it is almost unavoidable, no matter how advanced your carpet maintenance skills are. Next time there is a stain, do not rush to call a stain removal company but instead try to use some basic stain knowledge to cure a stain.
Quick Tips are Useful
One healthy and effective way to deal with this common problem is to know good stain removal techniques. They always come in handy and are useful even if you are not at your home. The person who has a stain removal tip that works great is usually a hero. Imagine being at a wine party and having the person next to you spill a bit of their dip from their appetizer on a sofa. They would be mortified and I am sure the home owner would be too. But what if you could come to the rescue and correctly advise everyone on just how to remove that awful stain and save your friends the expense of having a sofa cleaning done.
Methods of Cleaning
The best piece of light equipment for stains is a vacuum, wet or dry, not a normal one. There is an important distinction. These vacuums add water to the stain which should loosen the substance and allow the vacuum to remove much of the stain. It is a very effective way to clean carpets. If you can get to the stain right away then you should have a great chance to remove it before it sets.
If the stain is a food spill then one great tip to remember is to grab a spoon and lightly scrape the food away before using a vacuum. If a stain removal aid is needed then remember to use only a few drops, you don't want to discolor the carpet. After using these techniques, a great way to aid drying time to leave a towel on the ground with a heavy object over the stain as this absorbs and dries the stain. This is very important to remember when rug cleaning. Use these tips and techniques and next time you see a stain do not hesitate to help out.