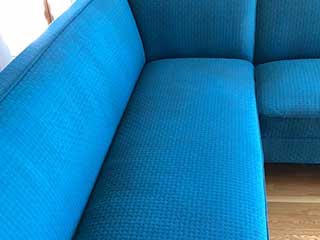 Upholstery can be defined as the stiffing and fabric that covers furniture. So as to be effective while cleaning them, you need only the latest and best equipments that are able to clean your upholstery furniture. You should also hire nothing short of qualified staff who is known to be hard workers and always ensure that they come up with the most effective methods. Upholstery is not just any other type of fabric; it's very unique and need regular cleaning and maintenance for it to last long. That's why you need to heavily invest in equipments that are specially designed to be used for upholstery cleaning.
Quality Upholstery Cleaning Services
It's very easy to get some of the secrets to successful upholstery cleaning in our grasps. You can always ask around or hire professionals from a carpet cleaning company who have valuable experience. You are bound to get valuable information that will guide you on how you can clean your furniture. You will also be able to view other services found in the internet such as residential upholstery cleaning services.
How to Do Upholstery Cleaning at Home
Your upholstery is bound to get dirty due to frequent use. It can also get dirty due to spills and exposure to dust. One thing for sure is that there are very many simple ways and techniques you can employ in upholstery cleaning so this shouldn't worry you. If your upholstery is not that dirty you can always clean it using a few simple steps.
You will need the following items to effectively clean your upholstery:
Water
Liquid dish soap
Sponge
Vacuum with upholstery attachment
Whisk
Container
2 pieces of clothe
Once you have these equipments, you can start cleaning your upholstery. You need to secure the upholstery attachment to the vacuum. You should then turn the vacuum on remove the dust and any other debris. Remove all the cover clothing and cushions from the sofa so that you're able to vacuum the inner sides of the sofa. Dampen the piece of clothe with warm water and wipe areas of the upholstery that you need cleaned. Pour the soap into some water and mix the solution with a whisk until suds forms. Soak the sponge in the mixture and then use it to scrub the upholstery. You can start at the top of the upholstery as you work your way down. You can use a plastic object to scrap excess foam. Repeat this process till the upholstery is clean. Finally wipe the upholstery using a clean clothe and allow it to dry. If possible, you can ask a friend to help you take it out to dry.