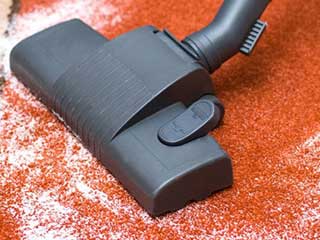 During the last decades, the environment has been aggravated by the use of chemical substances and industrial pollution, car fuel and other harmful particles, which end up within your home. When you open the windows or breathe air coming from the air ducts, you are not welcoming solely fresh air but also many polluted microorganisms. We have grown strong and can resist them in the open space but our health is in danger in confined places while our oriental rugs are very sensitive to their attack. Rugs actually need close attention and thorough carpet cleaning to avoid wearing down, contaminated or sick. After all, we sit on them expecting to touch or walk on clean floors and avoid allergies and similar health issues.
Rugs are placed on the floor and that makes them easy victims of contaminated atmospheres. Every inch of your carpet may hide another nest of bacteria, germs and similar microorganisms and for obvious reasons residential carpet cleaning is required weekly and must include more actions than simply vacuuming.
5 Necessary Rules of Home Carpet Cleaning
All carpets demand good vacuuming and handmade rugs should be vacuumed on their back side, too. Fringes must be cleaned with your hands.
If you notice a stain, which is relatively fresh, some vinegar with water will take it off. If it's older and probably absorbed by the fibers of the carpet, you should use ecofriendly products once you've tried them first in one corner of the rug to test their effects.
It is best to exaggerate with regular mold inspection than dealing with its removal. If you discover any moisture problems or serious water damage, you must dry these parts right away and clean well the dirt.
If you are regular with house carpet cleaning but the rug still smells bad, it needs more thorough cleaning. The most effective method for odor removal, especially if you have pets, is cooking soda, which must stay on the carpet for about eight hours before it is vacuumed.
Maintain the plumbing system and the air duct system, keep matches away from kids, and the rugs away from the fireplace. After all, prevention is the most effective method for healthy rugs.