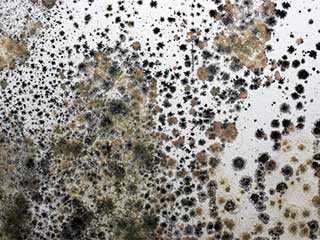 Mold and mildew stains in your carpet can be really hazardous to your health. If you see small dark brown or black circles that is an indication that there is excessive moisture in the fibers.
If you are not sure, consider a mold and mildew inspection. You must first find where the excessive moisture is coming from. Once you solved the moisture problem you must then clean your carpet to remove the mold and mildew stains. If the problem is not dealt with quickly, the mold and mildew will spread. Once they spread then all of your carpet will have to be replaced. Not to mention that this bacteria stems a major health risk. It is best to catch the mold and mildew early so that you will not have to spend thousands of dollars replacing the carpet in your home.
Mold Inspection
Carpet cleaning Bevely Hills recommends mold damage cleanup and repair done by professionals due to the dangers. Professionals are capable of thoroughly inspecting and running tests to identify exactly what kind of grown it is. There are laboratories for such a purpose as this. If it is mold or mildew that you discover, you have the option of utilizing a mold removal service; if your budget doesn't allow then you can do it yourself.
The Removal Process
You must thoroughly vacuum your carpet. Open all windows and blinds to let the sunshine in. This will dry up the moisture. Most people do not realize that direct sunlight on your carpet or rug will help to kill bacteria and odors in your flooring. You must open the windows to ventilate the area. Once you have done that you must clean the molded area gently with a brush with soft bristles. As long as the area is a small one you can get the area cleaned up very good and restore it to tip top condition. You can place a solution of lemon juice and salt over the area and after 30 minutes scrub away the mixture. You can also use warm water, white vinegar and unscented dish soap.