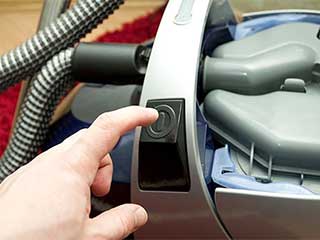 Our company is a leading name in the industry, having provided the area with safe and effective solutions that keep indoor air quality at its best. We have a full range of residential carpet cleaning solutions, which are perfect for upholstery, ceramic tile flooring, and area rug applications. With the same level of commitment, we also offer a complete package of commercial cleaning services so offices and establishments will enjoy a healthy breathing environment as well. Among our top services include mold, stain, and odor removal, sanitation, and even water extraction for homes and offices that are either flooded or are suffered fire damage. We are the number one choice for cleaning up all kinds of spaces.
Why Residential Carpet Cleaning is Important?
Professional house carpet cleaning services make sure you don't need to worry about your carpets. They are cleaned thoroughly, using the best products. By calling a residential carpet cleaning company in Beverly Hills, you enjoy the following benefits:
The carpets around your home are bound to be infested with bacteria and germs. The microbes are given the time to grow if the carpets are not cleaned regularly. When they develop, they are bound to cause health problems. Having the carpets cleaned will get rid of the bacteria and germs. It will put to bed the risk of health problems that can occur.
Along with microbes, the carpets are home to dust, dirt and soil. Beverly Hills has a low level of air pollution. But if you don't get the carpets cleaned, the indoor air quality is going to deteriorate. You are inviting air pollution inside your home by not getting residential carpet cleaning done. It will damage the environment indoors and can also cause breathing problems.
Some stains are difficult to get rid of at home. Try as you may, you aren't able to remove the stains. The overenthusiastic homeowners damage the carpet in an effort to clean it. You risk ruining expensive carpets. The residential carpet cleaning services knows how to deal with difficult stains. They will ensure no damage is done to the carpets while cleaning them.
Carpets damaged beyond repair, such as by residential water damage, can be given a facelift with professional cleaning. The techniques and equipment used by residential carpet cleaning companies nowadays enable them to clean soiled and contaminated carpets without hassle.
Dirty carpets create a poor ambience inside your home. It doesn't make a good impression on your visitors. This is a major problem especially if you have frequent visitors. The right décor helps you to maintain a good atmosphere indoors. Residents of Beverly Hills are expected to have beautiful homes and residential carpet cleaning can go a long way in ensuring that.
Regular cleaning and maintenance ensures the carpets have a long life. You are able to make optimum use and get full value on the money you have spent on buying them.